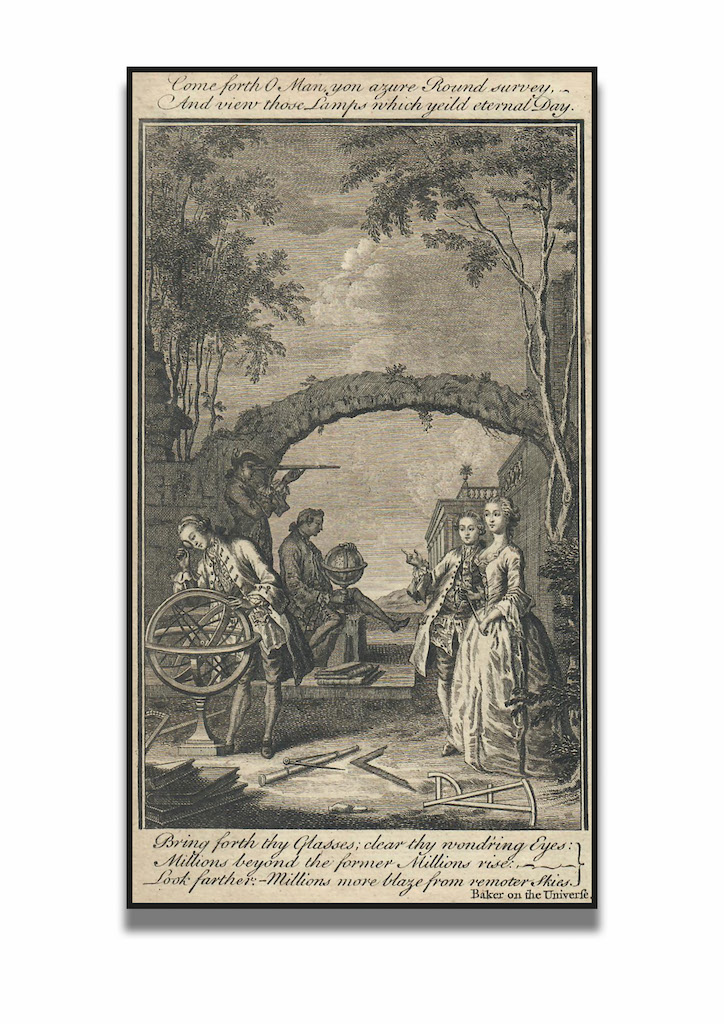 Rococo Astronomy
Our large scale reprint of an original copper engraving from The Universal Magazine of Knowledge and Pleasure, from the 1750s. The Universal Magazine was periodically published between the years 1747 and 1814, covering topics much en vogue during the century of the Enlightenment, for example science. This print shows a group of young people studying Astronomy in a garden, surrounded by instruments like an armillary sphere, a compas, sextant and telescopes. The poem on the margin reads:
Come forth O Man, yon azure Round survey,
And view those Lamps which yeild eternal Day.
Bring forth thy Glasses; clear thy wond'ring Eyes:
Millions beyond the former Millions rise.
Look farther. - Millions more blaze from remoter Skies
Framed size: H. 128cm x W. 74cm