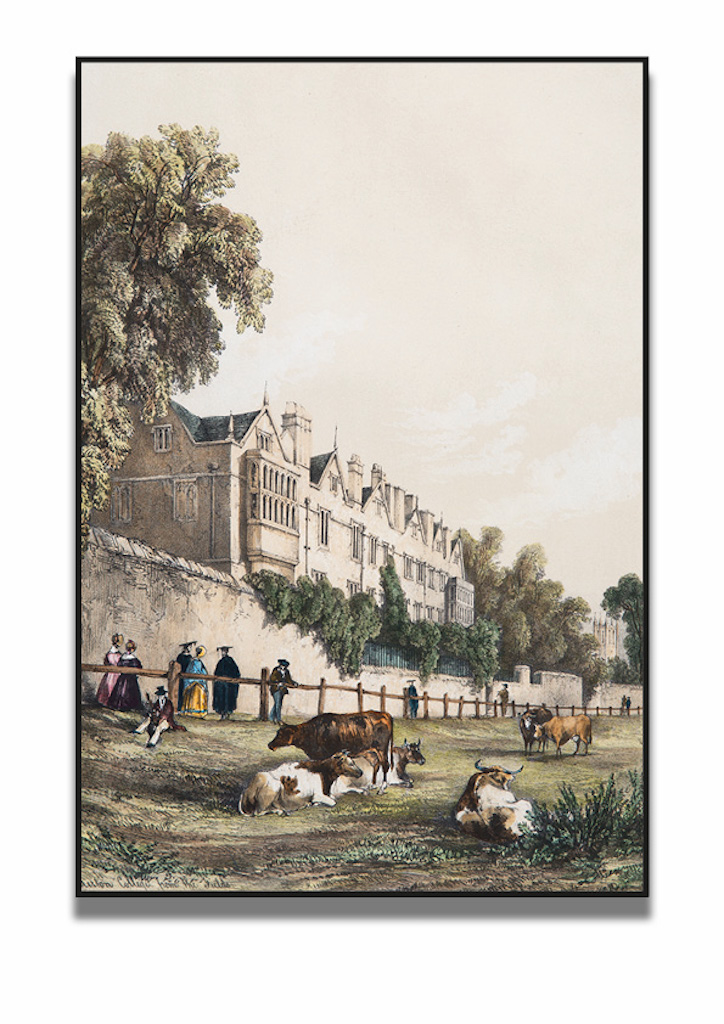 Merton College from the Fields
Our large scale fine art reprint of the 1843 lithograph with hand colouring. After the original drawing by William Delamotte, a British artist whose parents had fled France during the Revolution. Oxford was a never ending inspiration for artists of the Romantic era. Medieval architecture and lush greenery offered unlimited possibilities for dreamy pastoral scenes on the banks of the many rivers surrounding the city.
Framed size: H: 134.5 cm x W: 95.5 cm
Fine Art Print with high quality framing (oak, maple, walnut and denim black).