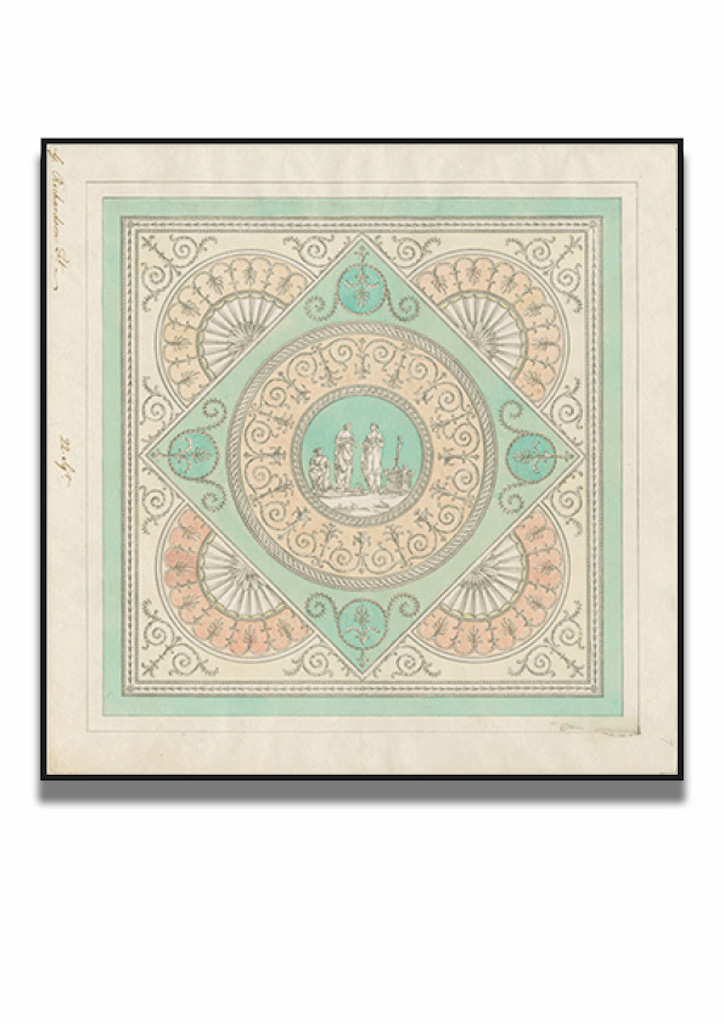 Design for a Ceiling, 1776
Our large scale fine art reprint of 'Design for a Dressing Room Ceiling', after an original engraving by George Richardson, published in 1776. Richardson had trained as a draftsman in the office of architect Robert Adam, the key player of the neoclassical movement in 18th century Britain. Richardson became a designer who published several works on architecture. Both drew their inspiration directly from antique frescoes such as those discovered in the ruins of Pompei and Rome, especially those of the Domus Aurea. One radical change though was made to the palette: The delicate plaster reliefs were picked out in the fashionable pastel tones of the late 18th century, as shows the original colour scheme in watercolour on our print.
Framed size: H. 122.5 x W. 122.5 cm
Fine Art Print with high quality framing (oak, maple, walnut and denim black).